Areas of Practice
At Cambridge Concord Associates, we offer a wide range of services to our clients. Among these services are strategic planning, governance assessment and development, and designing for social impact, and evaluation and organizational learning.
Using a collaborative approach, we work with our clients to orchestrate organization-wide discussions and multi-constituency planning efforts. We support organizational leaders, presidents, faculty leaders, principals, boards, and senior staffs and volunteer leaders as they address complex issues and build institution-wide commitment and trust.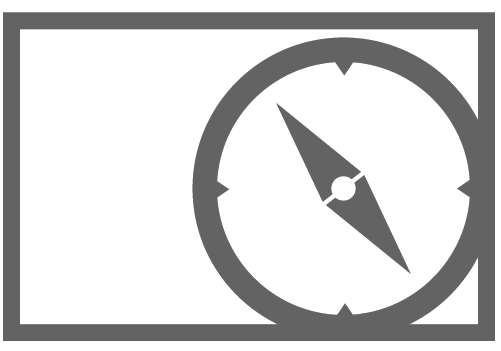 CCA has a strong track record as a strategic planning consulting practice for institutions of higher education, health- and education-related organizations, and other not for profits. Over the years, our approach to planning has evolved significantly to address the shifting economic and competitive environments in which our clients find themselves.
Our plans are strong, strategic and succinct. They address the specific challenges facing the organization and are appropriately linked to its financial realities. We also help with the process of establishing milestones, time frames, and metrics to measure success over time. CCA Principals and Associates are comfortable in complex environments and work closely with leaders from all areas of the organization.
We take seriously the importance of helping the leadership effectively engage multiple stakeholders in the process. We do so because it has been proven that such engagement results in the best plans. We also recognize that planning for the future should involve those individuals who are the future. With that in mind, we take great care to seek the involvement of younger individuals, early professionals, and students.
Increasingly, strategic planning is used to open multi-organization discussions. It is a way to build effective relationships between and among multiple organizations with common missions and/or goals, and as a way of exploring potential partnerships and initiatives.
governance assessment and development
Most nonprofit organizations and institutions of higher education have volunteer boards or councils that, working closely with staff leadership, base their actions, deliberations, and decision-making on processes that have served them well for many years. However, as times change and organizations and institutions evolve, their leaders are finding it helpful to assess the effectiveness of these practices and refine or redesign them as appropriate.
Collaborative entities must also develop systems of governance and oversight to enable them to meet their goals and realize their aspirations. It is important that the governance assessment and design processes are appropriately participatory.
designing for social impact
Our work includes advisory and planning services for leaders in the private and public sector who are committed to strengthening the impact of their resources on society. CCA is helping its clients respond to the shift from traditional corporate social responsibility methods to an approach that incorporates planning for shared stewardship and promotes partnerships that produce positive and lasting change.
CCA provides expertise and guidance to organizations looking to structure their goals for profitability with alignment to a meaningful mission and vision. Planning can help shape or refine an organization's structure, identity, staffing, culture, and evaluation for optimal purpose-driven impact.
Philanthropic organizations can play a critical role in guiding progress toward the advancement of civic engagement, fairness, and equity. CCA assists its philanthropic clients that are active in such fields as health, human services and education as they use their resources to ensure success in short and long-term endeavors for positive social change.
With a focus on collaborative engagement, CCA utilizes strategies that leverage organizational strengths, ensure effective stewardship of resources, and honor the perspectives of all impacted constituencies.
Evaluation & Organizational Learning
Many organizations excel at delivering but lack the language and evidence to demonstrate how their daily activities and initiatives add up to the impacts described in their mission and vision. CCA supports organizations to be evidence-informed and results-based by developing evaluation systems, carrying out evaluations, and building evaluation capacity within organizations. In each process, stakeholders from across the organization gain shared and in-depth understandings of how their various functions can contribute to lasting impacts.
CCA's approach to developing evaluation frameworks and conducting evaluations is focused on meeting each client's informational needs. In preparing to develop a framework or conduct an evaluation, we work with the intended users of the evaluation findings to articulate the approach and purpose of the evaluation, the decisions informed by the evaluation, and organizational learning agendas. We also work closely with the individuals who will collect data and make sense of it, ensuring that the system is feasible and valued across the organization.
Having an evaluation system or conducting an evaluation is an important step. Building staff competency to implement evaluation systems and apply learning to programming can be an important complementary process. We support programmatic and senior staff by providing structured training and informal small group mentoring to apply skills directly to ongoing interventions.